Welcome to the GTN brolly competition.
As you can see below, Tim has tried to do a creative picture, but it's not exactly what I would call a winning entry (what's with the banana!!!)
Your challenge, to win £100 Travel voucher, is to provide us with a picture of you and a GTN brolly, in a colourful creative way. Perhaps hanging off the 'Eiffel Tower' or bungee jumping off 'The Shard'.
For a chance to win, send your entry to: brolly@gtn.uk.com or your GTN executive!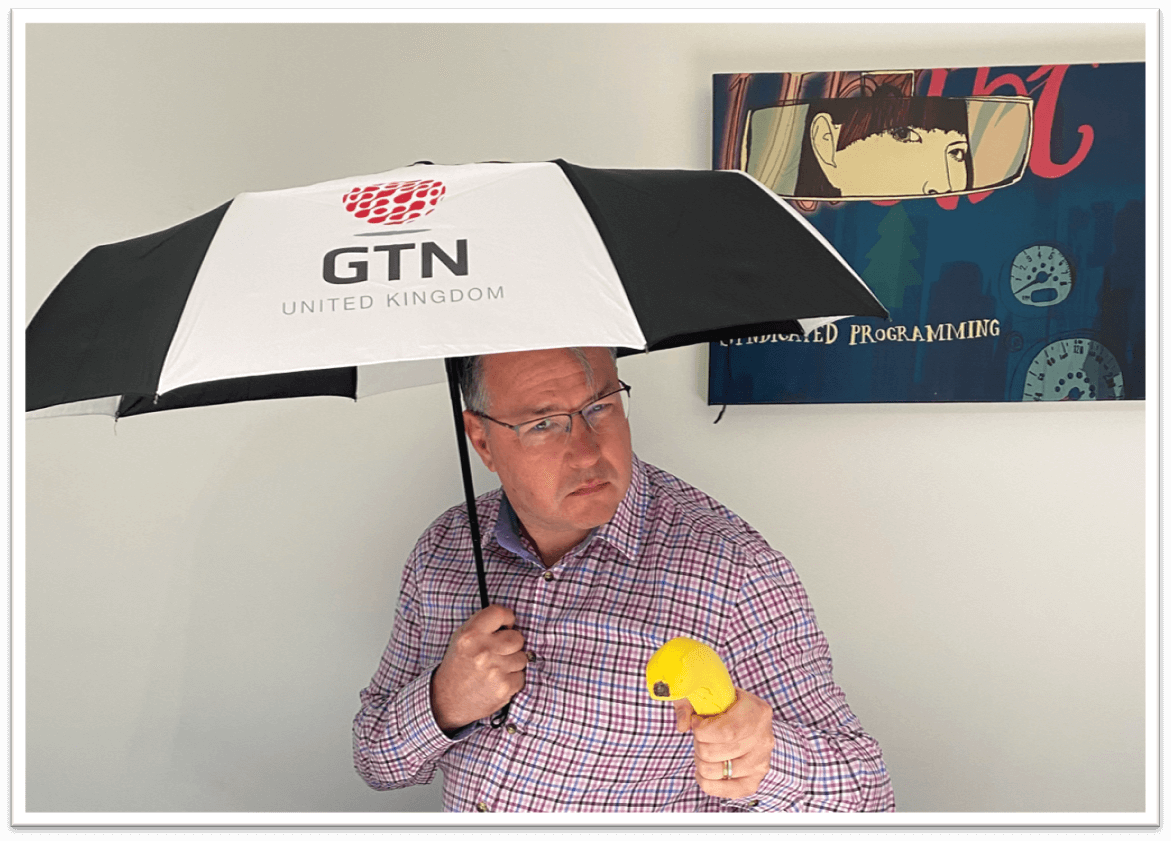 Terms & Conditions
Submitted entries will be voted for, each month, by GTN. And the next available working day the winner will be contacted. And displayed on the site.
Only entries from UK media agencies and clients of GTN UK are allowed to enter.
GTN's decision is final.
Note: Only one entry per participant during the duration of the competition.